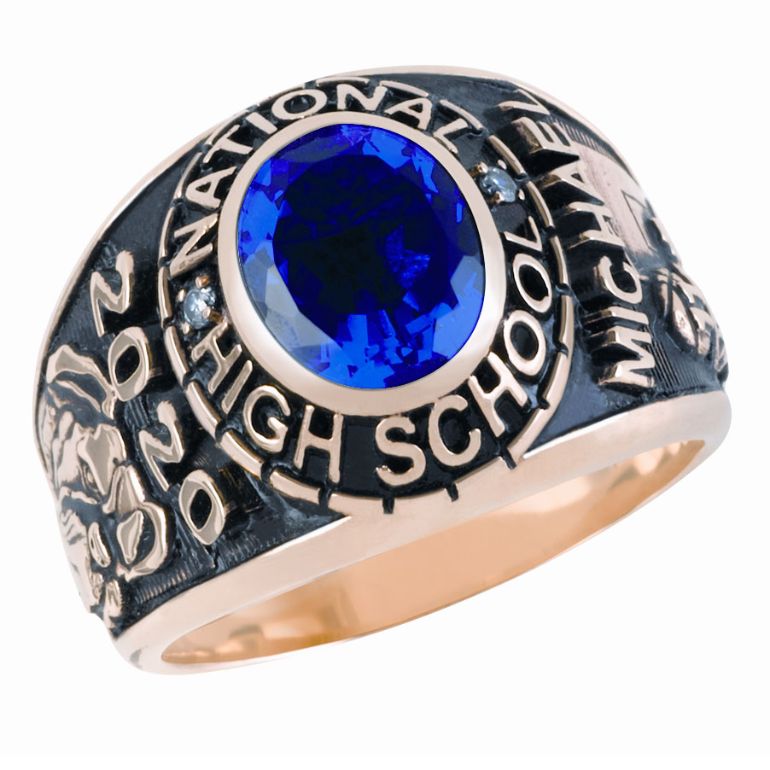 Class rings are also known as grad or senior rings. They are primarily worn by alumni and students to indicate their school affiliation or to commemorate graduations. Class rings are worn in, high schools, colleges, and universities. In the present day, class rings are customized all the way from the materials they are made from and the design as well as the colors of the gems. In addition to this, there is a limitless selection of emblems and words that can included on the rings according to individual preferences.
Class rings in some cases are worn as a rite of passage, as well as a status symbol among the students. For example, college couples will trade their class rings as a symbol of commitment to one another. In addition, class rings will portray school pride and may even continue to be worn after school as a symbol of a person's alma mater and youth. Class rings are generally made from gold, silver, and platinum with stones and emblems that range in type depending on one's preference. For example, emblems of the school mascot or selected color themes will add a personal touch the ring.
Traditionally, the class ring is worn on the third finger of the right hand, although they can be worn on whichever finger the owner may choose. Alternatively, one can wear the ring on a chain around the neck. Originally, the concept of the class ring dates back to Egyptian scarab rings that were meant to symbolize a promise of eternal life. Egyptians would wear these rings until their death and would be buried in them placed on the left side of the chest; over the heart.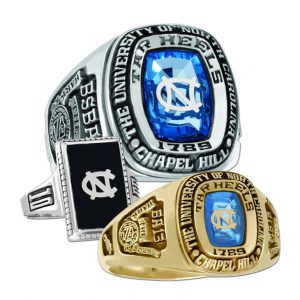 In public schools, the concept of class rings is a tradition but in most, no class ring ceremonies are held. Class rings are not encouraged in public schools by administration and for this reason; most students go through school without having purchased one. However, in institution where the tradition has taken root, class rings will promote a sense of unity and oneness just as is witnessed in private or religious institution schools.
With increasingly tough economic times, most students are currently finding it difficult to pay for class rings; they tend to be fairly expensive. Clearly, for any institution, the class ring tradition promotes school/class unity, regardless of the eminent separation of the students after they have graduated. This way the alumni still maintain a sense of belonging and pride in their former schools and to each other.
Times and styles are changing and currently class rings may not be considered by most students to be as timeless and important as they once were. Even those who do purchase class rings may not wear them often because they are just not as popular as they once used to be. A few students, however, still find that class rings still hold a lot of meaning and will wear them proudly; constantly reminding them to cherish the moments that they experience in their schools and beyond.