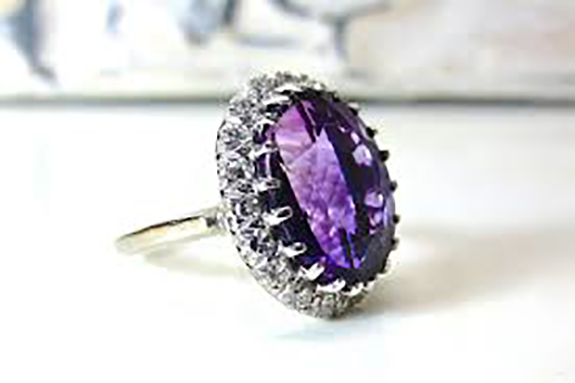 The halo ring is known from the beginning of the 20th century, when the Art Deco designs were in full fashion. Currently have renewed its steam, being the second most appreciated engagement ring, after the traditional solitaire, becoming a classic piece by its own merit.
Enclosing a main jewel, with a group of gemstones or diamonds, this setting draw the attention of the observer to the aforementioned, provoking interest resulting from the luminosity of the rounding circle.
A narrow clean band supporting a big stone is the most traditional of this kind of settings. This design is also combined with a cushion-cut diamond in the center of the piece.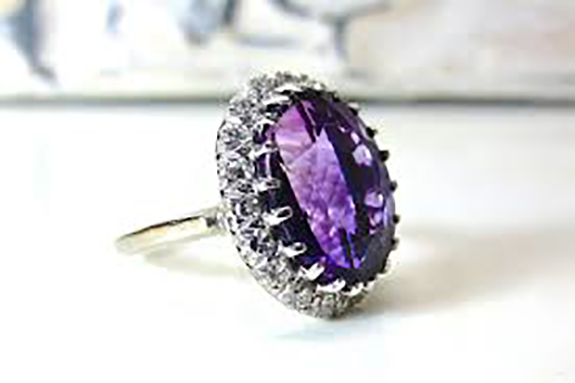 Halo Engagement Ring
The rebirth of the halo engagement rings has made the engagement ring market to change drastically, due to the charm and attractiveness of these settings, which has paired the appeal that the new generation of ring buyers used to have for the solitaires and the classic rings that they were used to.
Lately the exquisiteness and delicacy of these products are difficult to parallel by other settings that were shown in the markets by the designers of traditional ring creations. As a matter of fact at some moment the popularity of the halo engagement rings was so high that they shadowed most of the alternative products.
The variety and amount of halo engagement rings designs is huge and the trend is that these settings are being preferred by ladies that like bigger ring for such a memorable and important occasion. Some notorious celebrities have lately been inclined to select the aforementioned engagement rings, like for example Kate Middleton.
Although halo rings are found in an ample amount of materials they are normally made from platinum and white gold. Also popular are yellow gold and the recently preferred rose gold that are used mostly for low-priced halo rings.
Halo diamond ring
The distinctive feature that characterized this style of settings is a loop of diamonds that seems to hover around the main piece of diamond. These halo rings show also a bolster-cut of diamonds that gives them a single look that cannot be seen in another kind of items.
Double halo engagement ring
These settings are a modern turn on the classic halo engagement ring, and lately have been considered one of the most appreciated for the ladies that are about to sign the big contract. The two rows of smaller diamonds that surround the main jewel emphasis even more the shine of the whole setting giving it and an awesome sight for the ring lover observer.